EDUCATION TRACKS
The following tracks are used to guide the curriculum in every conversation. Subjects could include current industry issues or trends, vertical sector issues or trends, or an innovation working group to create a breakthrough in organizational or industry thinking.
LEADERSHIP: STRATEGY, INNOVATION, AND CHANGE
• Explore the impact of changing the focus from risk to risk and opportunity management with your organizational leaders
Discover the innovations that change the value proposition to your business
• Engage your emerging leaders in the business and help prepare them for the future of risk and security
• Create a road-map to help drive employee engagement, empowerment, and your program performance
INTELLIGENCE
• Learn how to address the risks leading to enterprise longevity and stakeholder confidence
• Explore how to assess your cyber situation and correct any deficiencies
• Understand, define and be prepared for the risk and the actions needed to address the risk before the incident
ORGANIZATIONAL STRENGTH
• Discover strategies for leadership and organization change that influence how your program is perceived by the business
• Learn how to optimize the people performing roles and executing processes
• Hear how others are embedding the security and risk goals into the larger organizational mission
Learn how to identify, recruit, and retain the talent you need to create a self-correcting leadership and innovation culture
ENTERPRISE SECURITY RISK MANAGEMENT
• Learn who owns the risk within your organization
• Align your team and programs with successful risk and resilience strategies
• Be a part of the discussion around the technology convergence of cyber and physical security as well as the organizational convergence
TECHNOLOGY
• If you have a strategy and a measurable plan, you are ready to create evaluation criteria that will help you pick the right technology and service partners
• Hear how to scale, maintain, and create reliable solutions for your organization including outsourcing key parts of your technology infrastructure
• Learn about how technology can disrupt our industry assumptions around risk mitigation models.
WHAT ATTENDEES SAY ABOUT THE GREAT CONVERSATION FORUM
WHY SHOULD YOU ATTEND TGC?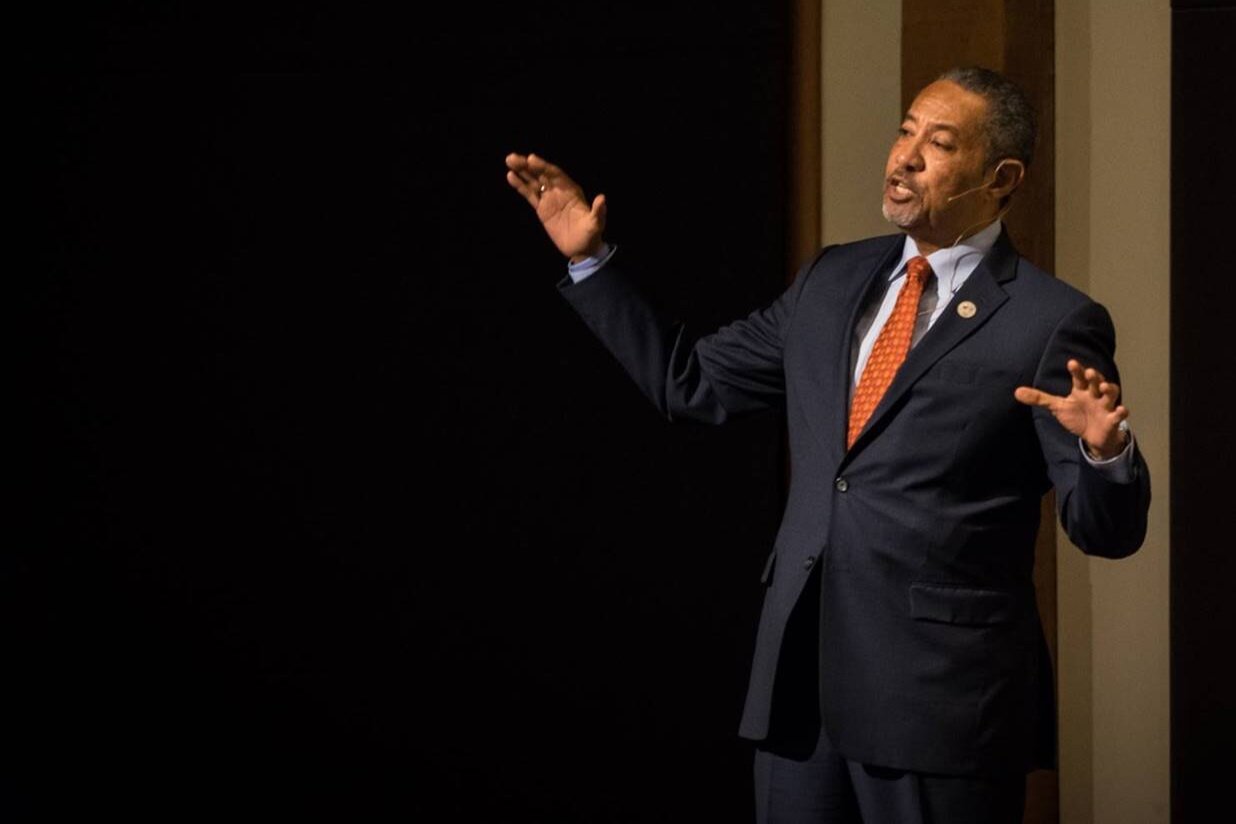 "I have been honored to be a part of this ground-breaking and thought-provoking conversation. It sets the stage for leaders to truly lead."
-Mike Howard, Former CSO, Microsoft